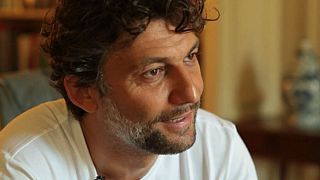 Content provided by Rolex Partner,
Jonas Kaufmann is probably one of the most solicited performer of the lyrical stages nowadays and after having interpreted recently Don Jose in Carmen in the Orange Choregies, the German tenor will personify Fidelio's Florestan in a few days in a new production signed by Claus Guth in Salzburg festival, followed by Ramades' role in Aida, next September in Munich.
Three very distinct roles, interpreted in three languages, in three stylistically different iconic operas: a French one inspired by Spain, the other one, German, relying on a French libretto and the third one, Italian, immersing the audience into the Egyptian exoticism.
We have recently met Jonas Kaufmann for a filmed interview during which he brings up both the way he got prepared for those three roles (by letting himself be driven by their theatricality and the emotions they arouse) and his own vision of those three operas – whose librettos and contexts determine the way they should be interpreted).