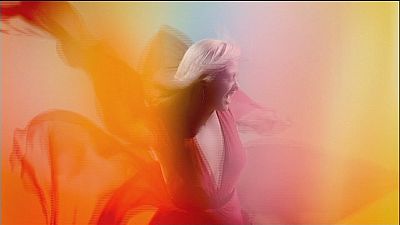 'Piece by Piece' is Kelly Clarkson's seventh studio album.
At the age of 32, the pop singer already has a successful career behind her spanning more than a decade.
Clarkson shot to fame as the first ever American Idol winner back in 2002, after which she was immediately signed to a record deal by talent manager Simon Fuller.
Now a three-time Grammy winner, she has accumulated eleven international number one singles and hopes the first single from her new album, 'Heartbeat Song, will hit the mark too.
"I just thought it was a great song that was like a pop anthem, could have maybe still been on stronger but a little more progressive, which I liked, setting up for this album. And it was just a happy song and I'm kind of in that place in my life, and the next single is a different layer on the album, so it's cool. I love this album, I love that song. It's very catchy," says Clarkson.
While 'Piece By Piece' is largely the result of satisfaction in her personal life as a happily-married mother, it isn't just about happy times, she warns.
The album also features a duet with multi-Grammy award winner John Legend. While the pair have sung together before, 'Run Run Run' marks their first studio duet.
"There are messages on the album that are very empowering and it's very strong and confident – I always love those kind of songs – but there are the darker ones like 'Tightrope' or the John Legend duet, 'Run Run Run', is really dark and maybe not so uplifting," she explains.
Clarkson also brings Sia on board for the new album – the fame-shy star co-wrote the track 'Invincible' with producer Jesse Shatkin.
Released to mostly critical acclaim, Kelly Clarkson's new album 'Piece By Piece' is out now.