In Ukraine's Transcarpathian region people say how the war has changed their lives
Comments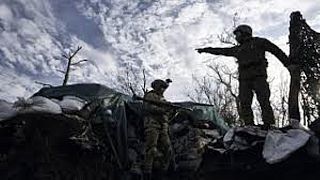 -
Copyright

Diritti d'autore Libkos/Copyright 2022 The AP. All rights reserved.
In Ukraine's Transcarpathian region in the extreme west of the country, new graves line up. They sit next to those who died in previous conflicts, such as World War II and Afghanistan. 
Euronews reporter Nora Shenouda visited the area and spoke to locals who are mourning those lost since the Russian invasion.
Click on the video above to see more.