Sanctioned Belarus potash trade should be as 'quiet' as arms trade - Lukashenko
Comments
By Reuters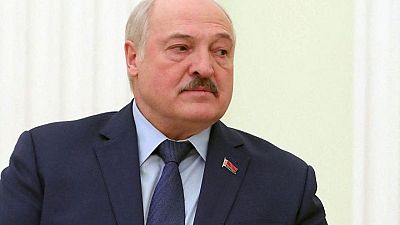 -
– Belarusian President Alexander Lukashenko said on Monday that the potash market, which has been impacted by Western sanctions, would need to "quiet", or discreet, like the arms trade, according to a Belta news agency report.
Lukashenko made the comments as he appointed a new head for the sanctions-hit Belarus Potash Company (BPC).
Belarus, the world's third-largest producer of the crop nutrient after Canada and Russia, has been hit by Western sanctions – linked to Russia's invasion of Ukraine – which has restricted its potash exports.
Washington gave BPC's clients until April 1 to wind down their business with the firm.
"I will tell you that working in the potash market will be akin to selling arms and other special equipment now. Everything has to be quiet, calm," Lukashenko said as he appointed Alexei Skraga as the new head of BPC, according to the Belta report.
Skraga was previously head of a state company selling ammunition rounds.
Landlocked Belarus previously relied on shipments of 12.5 million tonnes of potash a year from the Baltic Sea port of Klaipeda in Lithuania. Vilnius halted the use of its railway for Belarus exports from Feb. 1.
The European Union banned 70% of Belarus exports to the bloc in March, though Lukashenko said he was still expecting BPC to trade with the EU.
"The trade should be everywhere, including in the EU. There is already an outcry of 'not enough fertilisers'. Please, take it, it is close. We need to find ways and work. Business is business. It sometimes depends little on politicians, especially of those countries that surround us," Lukashenko said.
Potash prices have soared in recent months as Belarus, Russia's ally, became subject to the sanctions. Western countries also imposed economic sanctions against Russia over the conflict with Ukraine.
Lukashenko said in February he expected Russia to build a new Baltic Sea port for exports of Belarusian potash, though the construction would take at least a year.