Another week to get Kabul airport up and running, officials say
Comments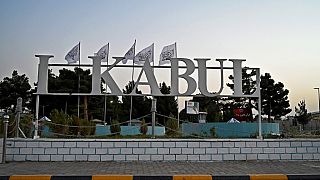 -
Euronews international correspondent Anelise Borges was allowed inside Kabul international airport on Monday, where United Arab Emirates officials are working on repairing the infrastructure.
Officials say it will take another week to get the airport up and running, due to extensive damage.
Six hundred people are still working on repairing the facility.
"There has been extensive damage to various parts of the airport, including utilities," said Ibrahim Moarafi. regional director of GAAC Holding.
"Yesterday I was engaging with a contractor and he said all the major pumps that provide the water supply have been damaged.
"And there's been a huge accumulation of water under the ground. So, as you can imagine, to get all these issues sorted, it takes time."
Watch the full report in the video player, above.