Are you on the frontline of the coronavirus crisis or know somebody who is? Get in touch
Comments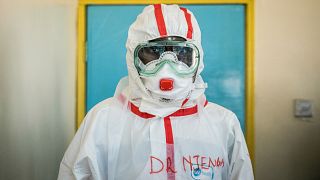 -
Are you on the frontline of the coronavirus crisis, as a health worker, disinfectant sprayer, supermarket employee or a delivery person? Do you know someone who is?
Send us your photos
Help us tell their story with a photo and a short note about who they are and what they're doing.
Email: contributions@euronews.com
Photos of your subject at work could be great, but not required - make sure you don't risk your health, or that of others!
By sending us your photo you agree to the following rules
You've read and agreed to the privacy regulations ('Content that you sent to us' section) )
The photograph/s you submit are taken by you personally
You guarantee that you have all the authorisations (notably, your subject has given written consent to being photographed, and their picture being used on all Euronews platforms
 for information purposes, and for the entire duration of the copyrights).
Your text and photographs may be edited by Euronews

No measures introduced by the government of your country to contain the virus were violated to produce these photos