Dutch police arrest suspect in stabbing that injured three on shopping street in The Hague
Comments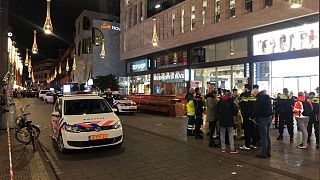 -
Dutch police said on Saturday they had arrested a 35-year-old man at a homeless shelter in connection with a stabbing incident that took place in The Hague on Friday, in which three youth were wounded.
In a statement, the Hague police described the suspect as "not having any fixed home or place to stay".
The three youths were wounded in a stabbing on Grote Marktsraat, a shopping street in The Hague, on Friday evening.
The victims were described as "minors" by police, who did not give further information except to say they were with their families.
Dutch police said on Sunday there was no evidence that the man arrested had a terrorist motive.
"Preliminarily there have been no signs found that would point to there having been a terrorist motive," Hague police said in a statement. "What the motive was, then, is still being investigated."