Fears mount for over 20 African migrants missing in Mediterranean Sea
Comments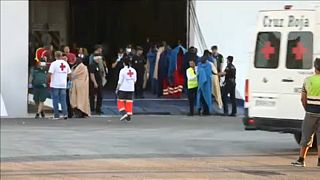 There are fears that at least 20 migrants from Africa have lost their lives in the Mediterranean while attempting to reach the European Union. They had boarded a small boat which set off from north eastern Morocco and were headed for Spain.
In total, 49 migrants who were on the board the boat were declared missing since Tuesday. A passenger vessel located the boat on Wednesday evening and rescued 27 migrants. The rest are missing and Spanish authorities are undertaking a search and rescue operation in a bid to find them.
According to the latest data, the number of migrants arriving in Europe from the Middle East and North Africa dropped to around 140,000 last year, compared with about 1 million in 2015.