Extra police on duty as French capital braces for May Day protests
Comments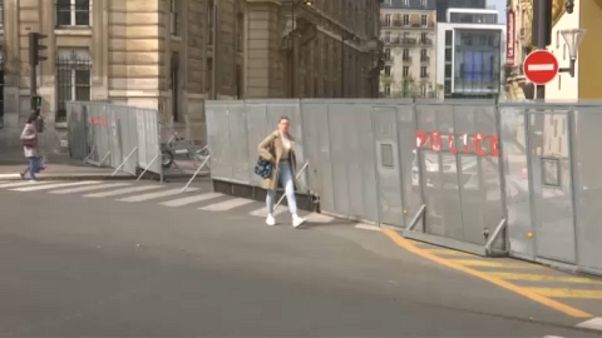 Shops and businesses in the French capital are bracing themselves ahead of demonstrations planned on May 1. Authorities put up barricades and shut off streets as there are fears that violent episodes will break out.
French Interior Minister Christophe Castaner said that 7,000 police will be on duty.
"May 1 is the day of workers, it is not a day of violence. I would like union groups and anyone who has specific opinions to express them openly. And that is why we will make sure that anyone causing violent incidents will be arrested and charged," he said.
Last year, more than 140,000 union members took part in the May Day march, which, however, turned violent as hooded youths set fire to cars and shops.
Since last November and the 'yellow vest' uprising over the cost of living and social inequalities, protesters have gathered every week to demonstrate against the Macron government.