Austria's debt ratio to shrink to below 60 percent by 2023
Comments
By Reuters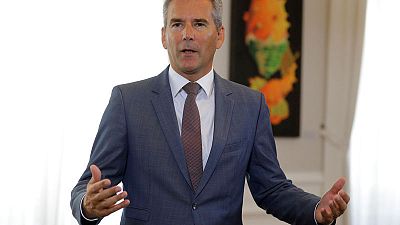 -
VIENNA (Reuters) – Austria will reduce its debt to below 60 percent of its economic output and maintain an annual budget surplus until 2023, thus by then reaching all Maastricht criteria for the first time since it joined the European Union in 1995, its finance ministry said.
Under the Maastricht criteria, the EU's fiscal rules, the annual budget deficit must not exceed 3 percent of gross domestic product (GDP) and the total national debt must not exceed 60 percent.
"This is clearly a turning point," said conservative Finance Minister Hartwig Loeger at a news conference on Wednesday. Austria "is finally turning its back on the debt policy of previous years" and is "on a sustainable path to consolidating its public finance," he said.
Austria's right-wing coalition government, in office since December 2017, has made fiscal discipline one of its priorities.
The country posted its first budget surplus in more than four decades last year, helped by solid economic growth and a sharp increase in tax revenues. It has stayed within the European Union's budget deficit limit since 2011.
Austria's debt is budgeted to shrink to 69.6 percent of GDP this year and to 59.8 percent in 2023 from 73.8 percent last year, the finance ministry said.
Despite its ambitious targets, the government plans tax cuts for low-income earners, in part funded by lower public spending.
The ratio of general government expenditure is budgeted to fall to 46.4 percent by 2023 from 48.5 percent last year, helped by structural reforms and savings in administration, the finance ministry said. It hopes to generate more than 200 million euros ($224 million) annually with a tax on advertising revenue of tech companies like Google, Amazon and Facebook.
The government also decided several months ago to reduce benefit payments for some children living abroad, although that could trigger legal action from Brussels.
Think tank Wifo forecasts the small, trade-dependent country's GDP to grow 1.7 percent this year and 1.8 percent next year, rates at which it would still outpace Germany.
(Reporting by Alexandra Schwarz-Goerlich and Kirsti Knolle; Editing by Toby Chopra)