French 'Nouvelle Vague' director Agnès Varda dies at 90
Comments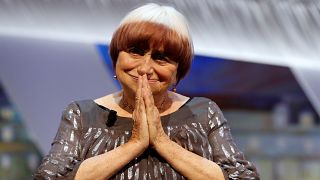 Copyright

REUTERS/Regis Duvignau/File Photo
The French director Agnès Varda, a prominent figure of the 'Nouvelle Vague' cinema movement, has died at 90 in Paris, AFP reported on Friday morning, citing her family.
Born in Ixelles in Brussels, Belgium, in 1928, Varda was one of pioneers of the 'Nouvelle Vague', a movement that marked French cinema in the 1950s. Fellow Nouvelle vague directors include Jean-Luc Godard, François Truffaut, Eric Rohmer.
Varda was one of the rare female directors to establish herself in the male-dominated world of French cinema in the 1950s and 1960s.
She directed many films, including La Pointe courte (1955), Cléo de 5 à 7 (1962), Ulysse (1984), Sans toit ni loi (1985), Jacquot de Nantes (1991), Les Glaneurs et la Glaneuse (2000), Deux ans après (2002), Les Plages d'Agnès (2009) and Visages, villages (2017).
She received a lifetime achievement César prize, the French Oscars equivalent, in 2001, a "Palme d'honneur" at the Cannes festival in 2015 and an Oscar Honorary Award celebrating her career in 2017.