Kateryna Handzyuk acid attack murder: political chief charged with organising killing
Comments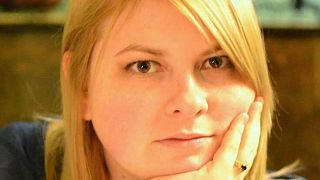 A regional political chief has been charged in relation to a deadly acid attack on an anti-corruption activist in Ukraine.
Vladyslav Manger, president of the Kherson regional parliament, is accused of organising the murder of Kateryna Handzyuk.
Handzyuk, 33, died in November, three months after being attacked with sulfuric acid in Kherson last July.
She posted a video in September urging Ukrainians to fight corruption saying "I know I look bad now… but I look better than justice in Ukraine."
Yuriy Lutsenko, Ukraine's general prosecutor, published the charge sheet on his Facebook page.
The official text says Manger — a member of the same political party as ex-prime minister Yulia Tymoshenko — had "personal animosity" towards the victim.