Did the Queen make a veiled comment on Brexit at Women's Institute meeting?
Comments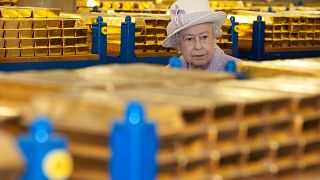 Britian's Queen Elizabeth II traditionally steers well clear of political controversy, but at a Women's Institute meeting near Sandringham yesterday it appears she made a veiled intervention in the debate over Britain's exit from the European Union.
She said: "As we look for new answers in the modern age, I for one prefer the tried and tested recipes, like speaking well of each other and respecting different points of view; coming together to seek out the common ground; and never losing sight of the bigger picture. To me, these approaches are timeless, and I commend them to everyone."
Euronews correspondent Vincent McAviney told Good Morning Europe there was "no doubt" she was referring to Brexit in her comments.