Dyson HQ's move out of Britain adds to Brexit jitters
Comments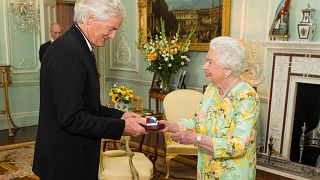 Britain's leading business organisation the Confederation of British Industry is calling for a no-deal Brexit to be ruled out immediately. 
The call comes after a string of high profile companies made announcements that have sent shockwaves through the Brexit debate.
Vacuum cleaning empire Dyson said it would be moving its headquarters to Singapore despite the fact that founder James Dyson has been one of the Leave campaign's highest profile supporters.
P&O Ferries announced that its entire fleet of cross-Channel ferries will be re-registered under the Cypriot flag. It has been a British operator for more than 180 years.
And boss of struggling car manufacturer Bentley described Brexit as "a killer" that was putting in danger its hopes of returning to profit.
In response to these announcements, the CBI has called on prime minister Theresa May to rule out a no-deal Brexit immediately to stop "irreversible damage and to restore business confidence.