Talking new globalisation, representation and exclusivity | Davos After Hours
Comments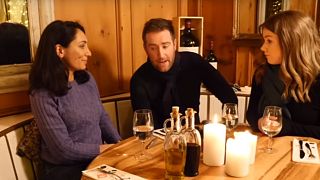 In Euronews' special Davos After Hours discussion, correspondents Darren McCaffrey, Isabelle Kumar and Sacha Vakulina broke down the key events from day one at the World Economic Forum (WEF).
They talked about what the hot topics were at the event and the thought-provoking issues leaders are most focused on this year.
They also discussed gender equality at this year's meeting and whether the gathering is cut off from the real world.
You can watch the programme live in the above video player.