Britain will enter 'political and constitutional turmoil' if Commons rejects Brexit deal
Comments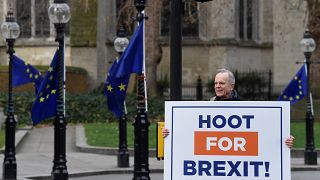 A former adviser to Theresa May has warned rejecting her deal could lead to "political and constitutional turmoil".
Tom Swarbrick told Good Morning Europe that it was "depressing" that MPs appeared to be disregarding the Brexit referendum result.
"Parliamentarians are taking the choice to push this country into political and constitutional crisis rather than accepting the totally imperfect, slightly difficult to deal with deal, that nevertheless takes us out of the European Union and gives us the certainty of where we are going to go," he said.
Watch the interview in the player above.