Snow submerges Austrian ski resort
Comments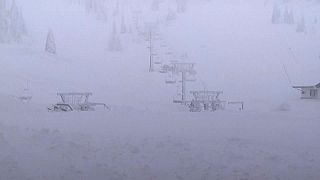 Heavy snowfall in Austria has left an entire ski resort completely submerged in snow.
More than 250 soldiers and firefighters have been digging out the town of Hochkar.
The town's population of 500 was evacuated amid the risk of avalanches. Five of the five hundred residents volunteered to stay behind, one of them a hotel owner who says it's been snowing for a week. The operation to dig out the town could go on for days.