German airport strikes set to give European travellers a major headache on Tuesday
Comments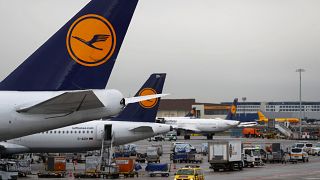 European travellers face severe disruption on Tuesday with strikes planned at several German airports.
Major hubs Frankfurt and Munich are among those where unions have called for security staff to down tools for the day.
The all-day action is also set to hit several smaller airports including Hanover, Bremen and Hamburg.
It is part of efforts to ramp up pressure for higher pay.
Munich airport says that its security checks are handled by a public sector contractor whose workers would not be striking.
The union Verdi is in wage negotiations on behalf of 23,000 security workers in Germany and talks are set to resume with employers on January 23.
More than 640 flights in Germany were cancelled on January 10 because of strikes by security staff at Duesseldorf, Cologne and Stuttgart airports. Two Berlin airports were affected earlier that week.