German courts evacuated due to bomb threats
Comments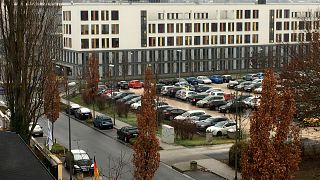 A German court in the eastern city of Potsdam has been evacuated in Germany due to a bomb threat, police said on Friday.
Brandenburg police said in a tweet that the building had been searched and "has now been completely cleared".
The Hannoversche Allgemeine Zeitung newspaper reported that three courts in the cities of Kiel, Erfurt, and Magdeburg all received threats that had been sent by e-mail, adding that all three had been evacuated.
An e-mail sent to the Magdeburg court, in central Germany said that an "explosive device hidden in the courthouse would be detonated on 11 January", according to a press statement by police.
It added that a police dog was used to search the building and that the 40 employees were evacuated from the court.
Meanwhile, at a court in Bremen, in the north of the country, police reported that a suspicious letter with white powder had arrived at the local court.
Police said employees of the post office had opened the letter but found the substance was not dangerous.