Jeremy Corbyn calls for general election to end Brexit 'deadlock'
Comments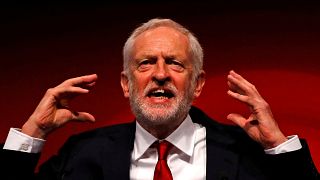 UK opposition leader Jeremy Corbyn called for a general election during his speech in Yorkshire on Thursday morning.
He said such an election was his priority over discussions of a second Brexit referendum.
Taunting UK Prime Minister Theresa May on her confidence over the current Brexit deal she negotiated with the European Union, Corbyn recommended she call the election "And let the people decide".
He pitched Labour's alternative plan for a "sensible Brexit deal" to unite the UK's population, shooing away immediate ideas for a second referendum.
"Any political leader who wants to bring this country together cannot wish away the votes of 17 million people who wanted to leave [the EU] any more than they can ignore the concerns of the 16 million who voted to remain," he said.
When asked by journalists about such plans, Corbyn said it "would be to negotiate urgently with the EU," adding that extending Article 50 past the March deadline would "have to be a possibility."
The Conservative party's spokesperson was less optimistic.
Tweeting throughout Corbyn's speech, the Conservative press office said calls for an election were made "without [Corbyn] being able to answer the simplest questions about what Labour's Brexit policies would be."
"Jeremy Corbyn has no alternative plan for a deal that honours the referendum," the spokesperson added. "His approach would simply cause more division and uncertainty."