Filipino's turn out en masse for Black Nazarene procession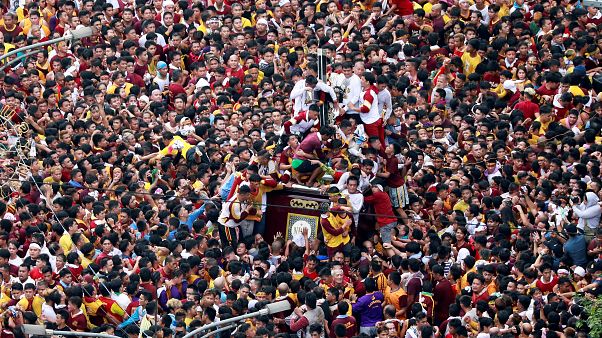 Up to 5 million Filipino Catholics are expected to take part in the annual 'Black Nazarene' procession.
A centuries-old black statue of Jesus Christ is carried through the streets of Manila. The statue, whose surface mysteriously turned dark when it was carved in 1606 in Mexico, is believed to heal diseases and grant wishes to those who pray and are able to touch it.
It is a unique Catholic tradition in Asia's largest Catholic nation; more than 8 in 10 Filipinos belong to the Catholic faith