Eurosceptic alliance, Brexit, Germany data scandal | Raw Politics
Comments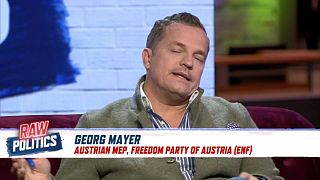 This Wednesday on Raw Politics:
UK government suffers second defeat in 24 hours
British Prime Minister Theresa May suffered another critical defeat in the House of Commons after the UK parliament voted in favour of a three-day period for her to present alternative steps if her EU withdrawal deal is rejected.
This comes as parliamentarians prepare to vote on her deal next week.
German student admits to hacking scandal
A 20-year-old student has admitted to one of the largest data scandals to hit Germany- affecting over 1,000 public figures. The student lived with his family and was not a tech expert.
Eurosceptic alliance
Italy's interior minister Salvini travelled to Poland to meet his counterpart to engage in talks as he prepares for a eurosceptic alliance ahead of the EU 2019 elections.