Three quarters of French citizens unhappy with Macron's policies
Comments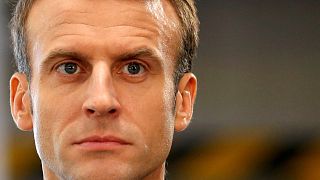 -
Three-quarters of French people are unhappy with President Emmanuel Macron and the way his government is running the country, a poll found on Thursday.
A majority of France's population is keen to see more measures to boost household incomes.
The end of 2018 was marked by a wave of "gilets jaunes" (yellow vests) protests that rocked Macron's presidency, forcing him to make compromises to defuse anger over a perceived squeeze on French people's budgets, which included scrapping planned fuel tax rises.
Macron has since announced that he would continue to reform the country's unemployment benefits system and the civil service, even if protests continue.
Only 25% of the people questioned said they were satisfied with Macron's policies, the survey by Odoxa and Dentsu Consulting for Franceinfo and the Figaro newspaper found.
The French president's popularity has fallen sharply in less than a year. In April 2018, a similar poll found that 59% of the French were unhappy with Macron, compared to 75% now.
The poll also found that the main priority for 54% of the French was boosting purchasing power. Reducing unemployment, which for many years was the number one worry, has become only the fourth most urgent concern.
The gilets jaunes movement, the biggest challenge of Macron's 20-month period in office, has enjoyed widespread support from French citizens since the movement started on November 17, 2018, although support has dwindled following Macron's concessions.
The January 3 poll found that 55% of the people surveyed said they wanted the movement to continue, compared with 54% in a previous poll on December 11, and 66% on November 22.