British Home Secretary questions whether migrants are genuine asylum seekers
Comments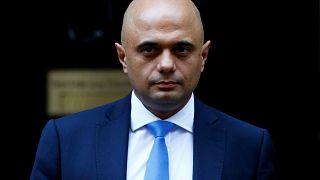 -
Copyright

REUTERS/Henry Nicholls/File Photo
The British Home Secretary, Sajid Javid, has questioned whether migrants crossing the English Channel from France in small boats are genuine asylum seekers.
Almost 100 people made the perilous journey over the festive period.
Javid was speaking to British media while on a visit to the port of Dover on the southern coast of England.
"A question has to be asked: if you are a genuine asylum seeker why have you not sought asylum in the first safe country that you arrived in?"
He went on to say that no one could argue that France is not a safe country.
On Monday Javid announced that two border force vessels had been recalled from overseas duty to patrol the Channel in order to deal with the crisis.
He also warned those contemplating the dangerous journey that Britain would do everything it can to return them to France.
Earlier on the same day border force officers intercepted a dinghy carrying around a dozen suspected migrants on a beach in Kent.