Italian ban on plastic cotton buds comes into effect
Comments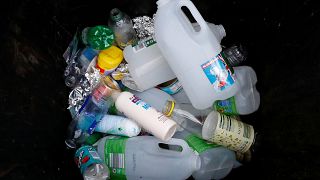 -
At the stroke of midnight on Tuesday, Italy said goodbye to cotton buds, as the New Year ushered in the country's latest push to eliminate single-use plastic products.
From January 1, it is forbidden to produce or sell non-biodegradable or compostable cotton buds. Packaging will also have to indicate the rules for proper disposal.
Cotton buds account for about 9% of waste found on Italian beaches — an average of about 60 sticks per beach.
Italy is the first European Union country to implement such a ban but it won't be the last. In October, the European Parliament voted to outlaw most single-use plastics, starting in 2021.
Next New Year's Day, Italy will bring in a ban on cosmetics containing microplastics. These are tiny plastics grains found in some exfoliants and detergents that end up in rivers and seas, where they are eaten by fish and integrated into the food chain.
Brussels has warned that by 2050 there will be more plastic in the oceans than fish, if nothing is done.