Austria plans new tax on tech giants
Comments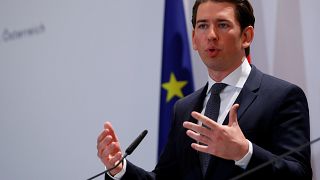 -
Copyright

REUTERS/Leonhard Foeger
Austria's government will introduce a national tax on large tech companies such as Facebook and Google, its chancellor said.
Sebastian Kurz, who tried to implement such a levy during Austria's six-month tenure of the rotating European Union presidency, said the country "must take advantage of the possibilities of digitalisation."
At a meeting in December, European Union finance ministers failed to agree on a digital tax, despite a last-minute plan by France and Germany to salvage the proposal.
Pierre Moscovici, the EU's European Economic Affairs Commissioner later said the bloc will continue to work on its plan.
"In addition to the European plan ... we will take a national step. We will introduce a digital tax in Austria," Austrian Chancellor Sebastian Kurz said in a statement.
"The aim is clear: taxation of companies that make large profits online but barely pay taxes - such as Facebook and Amazon," he added, without elaborating.
Austria's finance minister is working on the levy as part of the country's 2019 tax reforms.
"A lot of progress was made at the European level (during Austria's presidency). There is an agreement in principle that there should be an EU digital tax," Kurz said.
Ireland, which hosts the European headquarters of several US tech giants, leads a small group of otherwise mostly Nordic countries that argue the tax will also punish European companies and stoke Washington's anger.
Germany, which firmly backed the plan at first, also changed its tune after auto giants expressed concern that they could have to pay the tax.
Kurz, who has been Chancellor of Austria since December 2017, will hand over its EU presidency to Romania on Tuesday.