The Russian divers playing rugby under water
Comments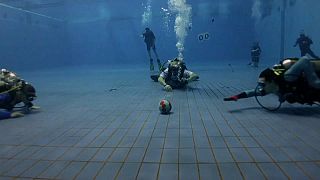 Enjoy rugby? Like scuba diving? Then this might be the sport for you.
A group of Russian divers are regular players of this rugby-diving hybrid.
The game is played with teams of six, a non-buoyant ball and metal gates for goalposts. It originates from underwater training done in Germany several decades ago and was first played as an international sport in 1980.