Security at German airports increased after terrorist threat reports
Comments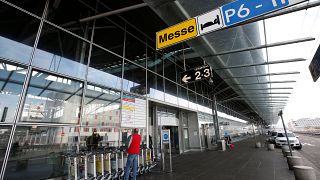 Security has been "massively boosted" at Stuttgart Airport after media reports of a terrorist threat.
A police spokesman in the southern city confirmed police numbers had been increased but refused to comment on claims that Islamist suspects had been spotted taking photographs at the facility.
Heavily-armed police patrolled several other German airports on Thursday including Karlsruhe/Baden-Baden, Friedrichshafen and Mannheim.
Security patrols will continue until further notice, said a federal police spokesman.
Small German airports have also increased security, said the Reutlingen (Bade-Wurtemberg) police, adding that it was a "caution measure".
Newspaper Tagesspiegel reported several suspected terrorists had been captured on security cameras staking out Stuttgart Airport.