Dutch turn to floating homes to confront rising sea levels
Comments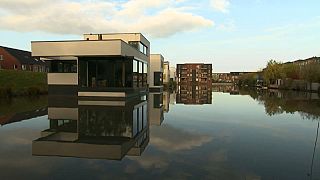 Floating homes are becoming a growing phenomenon in the Netherlands.
Rising sea waters are a real threat to a country that is largely below sea level.
Putting homes on the water surface is one curative, if not preventative solution. For years, the country has been strengthening its dikes, but with climate change the danger comes only from the sea. It is also on rivers and canals.