Der Spiegel sacks a reporter over "falsified" and "invented" articles
Comments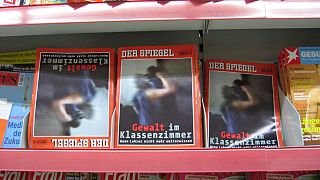 -
A reporter for the German magazine Der Spiegel was sacked after he admitted he had invented stories.
Claas Relotius, who worked as a reporter and editor for Der Spiegel has admitted that he either invented stories or distorted facts in several instances.
Der Spiegel announced that the fraud has been "uncovered as a result of tips, internal research and, ultimately, a comprehensive confession by the editor himself".
Relotius had published around 60 articles in the magazine in recent years, Der Spiegel said.
The first suspicions around Relotius' reporting emerged after the publication in November 2018 of an article about an American vigilante group that patrols the border between Mexico and the United States, which he has reported with another Der Spiegel reporter, Juan Moreno.
Moreno, who was sharing a byline with Relotius on the story, grew distrustful of his colleague during the trip and reported his concerns to the magazine.
Relotius confessed at the end of last week, the magazine said, adding that it has emerged that he invented entire passages -- not only in this article but in at least a dozen others.
"Claas Relotius committed his deception intentionally, methodically and with criminal intent", Der Spiegel said. "He included individuals in his stories who he had never met or spoken to, telling their stories or quoting them. (...) He also made up dialogue and quotes."
Der Spiegel concluded: "The work in uncovering that has only just begun."