Investigation into death of 7-year-old Guatemalan migrant in US custody
Comments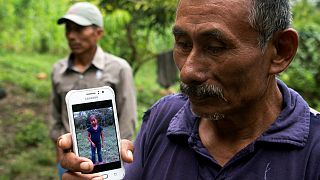 The father of a 7-year-old Guatemalan migrant who died after she was detained by U.S. border agents, says she had been in good health before being taken into custody, a representative of the family has said.
Ruben Garcia, who works for an association that helps migrants, said the family wants all the circumstances of the death to be investigated.
"The father took care of his daughter, and made sure she was eating and getting water.
"Upon arriving at the border to receive asylum, they were detained almost immediately.
"She did not suffer from lack of water or food before arriving at the border
"The family is seeking an objective and thorough investigation and are asking that investigators will assess this incidence within nationally-recognized standards."
Jakelin Caal died of liver failure. Authorities say she was taken ill suddenly and that full medical treatment was provided in an attempt to save her.