French armed police conduct operation in Strasbourg's Neudorf district
Comments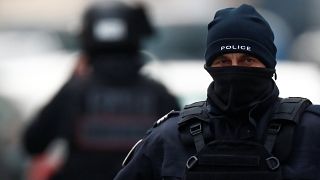 Copyright

REUTERS/Christian Hartmann
Police on Thursday carried out an intervention in the Neudorf district of Strasbourg.
This is the area where Cherif Chekatt, the suspect in the Strasbourg Christmas market shooting, was last seen on Tuesday night. 
The 29-year-old escaped police, sparking a nationwide manhunt that also extended across the German border.
Police vehicles have were placed across streets in Neudorf to block traffic. Heavily armed policemen protected by shields entered houses, automatic weapons in hand, according to AFP.
Minister of the Interior, Christophe Castaner, told the French Senate that it was an exploratory operation.
"This is not an official report and it does I am not announcing anything, let the investigation continue." 
At around 20h CET on Tuesday, a solo gunman opened fire on a street near Strasbourg's famous Christmas market.
Two people died in the attack and another was declared brain dead, Paris prosecutor Remi Heitz said.
At least 12 people were wounded, six seriously.
The gunman, who is on the run, is on France's "fiche S" watchlist of individuals thought to pose a security risk to the country.
French Interior Minister Christophe Castaner announced that the country's "Vigipirate" security threat level would be raised in light of the attack.