Tourists can't get enough photos infront of 10 Downing St.
Comments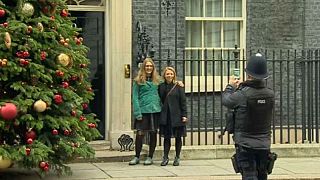 You can't get enough photos when visiting 10 Downing Street.
A very patient bodyguard could be seen happily playing the role of photographer for visiting tourists.
Two women ask the guard for a quick snap in front of the gates of the British government and they later swap and ask the man, kitted in full safety gear, for a photo as well to document the occasion.