COP24: Poland's Kurtyka explains a 'just' climate change strategy
Comments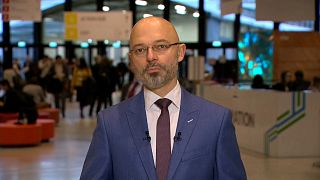 What does it mean to have a global climate strategy that is "just"?
Michal Kurtyka, the Polish politician who is leading the Katowice, shared his vision with Euronews about how nations can ensure they obtain the backing of their people to fight global warming.
"The idea of making this transition and not losing anybody on this trip is a very strong idea of this COP and also one of the strongest values of Poland," Kurtyka said.
You can watch his interview on the video above.