Einstein's "God Letter" fetches $2.8 million at New York auction
Comments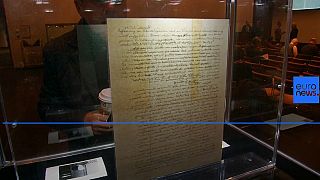 A letter handwritten by Albert Einstein has sold for almost $2.9 million (£2.27 million) at auction in New York on Tuesday December 4.
Written in German a year before Einstein's death, the item is known as the 'God letter.'
In it, the philosopher-scientist takes issue with the concept of religion. The letter is regarded as a key manuscript in the debate over science and religion and is Einstein's clearest statement of his views on the universal search for the meaning life.