Raw Politics: Protests in France, COP24, far-right in Spain
Comments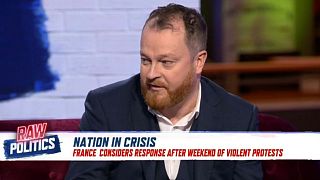 This Monday on Raw Politics:
Protests continue in France
French President Emmanuel Macron is facing fresh pressure as protests continue throughout the country.
Macron arrived back from Buenos Aires, Argentina where he was attending the G20 summit to violent scenes in Paris where protestors clashed with police at the Arc de Triomphe.
What began as a protest against fuel price hikes has escalated with three dead and 260 people injured to date.
COP24 Climate Conference
The COP 24 climate conference kicked off in Poland on Monday with key figures such as the UN's Secretary General Antonio Guterres and British naturalist David Attenborough calling for action in order to curb a two-degree rise in global temperatures.
The conference comes after a meeting of international leaders at the G20 summit, where US President Trump reaffirmed that he intends to pull his country out of the Paris Climate Accord.
Far-right take seats in Spanish regional election
For the first time in over a decade, the far-right have won seats in a regional election in Spain.
The Vox party won 12 seats in the country's biggest region.
Other topics discussed include the blocking of two Orban critics on Twitter by the EPP with guests including Catalan MEP Josep Maria Terricabras and journalist Teresa Kuchler.