UK issues military alert after Russian TV crew caught secretly filming
Comments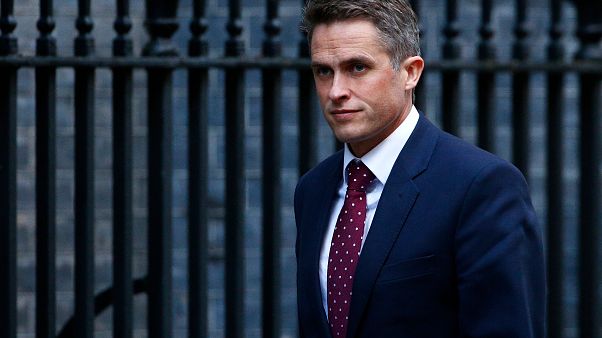 -
Britain's Ministry of Defence is calling on the public to report suspicious activity after a Russian TV crew was caught secretly filming near a military base.
The warning was issued after Timur Siraziev, a journalist for Russia's state-sponsored Channel One, was seen secretly filming near the 77th Brigade's base in Berkshire, some 100 kms southwest of London.
The brigade specialises in non-lethal modern warfare including information and disinformation.
"Timur Siraziev's suspicious behaviour was monitored by the base's security systems throughout," a senior army source confirmed to Euronews.
Defence Secretary Gavin Williamson said in a statement: "We take the security of our bases and personnel incredibly seriously.
"If a member of the public sees anyone acting suspiciously in or around a military base it should be reported to the police as a matter of urgency," he added.
Siraziev is listed on the website of the Russian Embassy in London as Channel One's bureau chief.
The Daily Mail on Sunday, which first reported the story, said the Russian journalist was spotted near the 77th Brigade on November 21.
According to the newspaper's information, the Ministry of Defence's warning to military personnel includes a picture of the journalist as well as his car's licence plates.
"Should this individual or vehicle attend any Army establishment security staff are not to allow admission, ensure two members of staff are present during any contact or conversation and contact CIVPOL ASAP (civilian police as soon as possible)," the warning reportedly states.
Relations between Britain and Russia are at a low since a Novichok attack in Salibury, Wiltshire, in March which the UK has blamed on Russia. Russia denies the allegation.
The head of the British army, Gen Mark Carleton-Smith, said last month that Russia now poses a "far greater risk" to the UK's national security than the so-called Islamic State group.
"Russia has embarked on a systematic effort to explore and exploit Western vulnerabilities, particularly in some of the non-traditional areas of 
cyber, space, undersea warfare," he told The Daily Telegraph newspaper.
"We cannot be complacent about the threat Russia poses or leave it uncontested," Carleton-Smith said.
Euronews has reached out to Channel One for comment.