British police seek Cat Killer after pet stabbing spree
Comments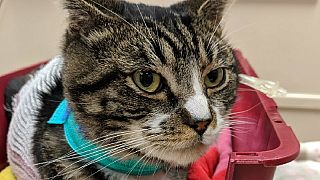 -
At least three cats have died after two were stabbed to death and five injured in attacks within one mile (1.6km) of a residential area in southeast England.
Sussex police say they have received seven reports of attacks against cats near Ditchling Rise in Brighton since mid-September, with two of them "highly likely" to have suffered stabbing injuries.
Officers hunting the suspect, now known as the Brighton Cat Killer, are appealing for witnesses to come forward with information.
PC Andy Chapman said: "We understand the impact and emotional distress caused to the owners of much-loved pets and we are determined to put an end to these attacks."
One pet owner has launched a crowdfund to help pay for veterinary care after their tabby was disemboweled in a suspected attack on Sunday.
A Sussex Police spokesman said: "Two officers have now been allocated to investigate the reports and establish whether there may be links between those that have not been shown to be attacks by other animals or accidental injury."
In September, London Metropolitan police officers looking for the Croydon Cat Killer, who was thought to have killed, dismembered and decapitated 400 cats, dropped their three-year investigation after concluding foxes and vehicle collisions were likely responsible.