Was it a good year for oil revenues in the GCC region?
Comments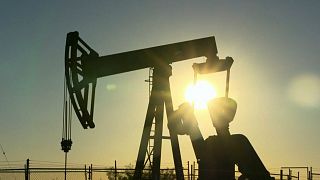 Marking one of the biggest drops since the oil price collapse of 2014, the global benchmark Brent has fallen more than 20% since early October.
Contributing factors included a surge in supply and increasing concerns about a global economic slowdown.
Slowing demand is of particular concern in China, given that it's the world's biggest oil importer and the second-largest crude consumer.
Looking ahead to 2019, some market commentators aren't forecasting a dramatic uptick in oil prices from their current levels.
"I would be surprised if they were higher than they have been this year," says Richard Boxshall, a senior economist at PricewaterhouseCoopers (PWC) Middle East. "Maybe there's a correction going on at the moment, so perhaps the prices we're seeing now are more representative of what we'd expect in 2019."
Despite recent falls, according to PWC, the average oil price of around $70 per barrel seen in 2018, means that in revenue terms it was a good year for GCC governments overall.
Nevertheless, Gulf countries like the UAE and Saudi Arabia are laying plans to diversify their economies away from a reliance on oil and the Kingdom's 'Vision 2030' strategy outlines increasing non-oil industry trade and ramping up investments in sectors from tourism to manufacturing.
Removing oil as an economic driver is expected to help regional governments meet their fiscal spending commitments more easily in the long-term, as well as help them be less vulnerable to large cyclical swings.
Preparing for a post-oil era is a lengthy process and not without its challenges, says Boxshall.
"I think we're talking ten years or more, but it's important to keep making gradual progress in the right direction on that diversification agenda," he says, "Whilst I think it will take a long time to get there, when it comes, I think it will happen very quickly."
The litmus test of the coming years, some say, will be how committed governments in the region are to pushing through reforms and opening up their economies to foreign investment and privatisations.