Raw Politics: European army, Brexit text 'agreed', Trump v Macron
Comments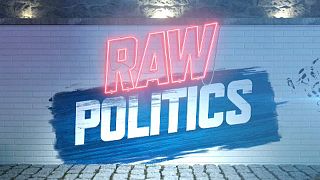 On Raw Politics Tuesday:
Merkel backs call for a European army
German Chancellor Angela Merkel gave her 'Future of Europe' address to the EU Parliament and outlined her vision for the bloc in what was her first speech since announcing that she will be stepping down from her position in 2021.
The theme of solidarity weaved through her speech while her comments calling for a European army echoed those of French President Emmanuel Macron.
Draft Brexit text is 'agreed' by UK and EU negotiators
UK Cabinet members will be sitting down to discuss the draft Brexit proposal presented to them on Wednesday. The Irish border has remained a key stumbling block to negotiations through these latter stages with the Democratic Unionist Party stonewalling any possibility of a border along the Irish Sea.
'Make France great again'
US President Donald Trump has hit out at French President Emmanuel Macron over his public support for the creation of a European army to protect the continent from the US and Russia.
Also featured are discussions on upcoming French fuel protests, the EU's condemnation of Romania's rule of law and Italy's attacks on journalists, with guests including Five Star Movement MEP Ignazio Corrao.