Raw Politics: Brexit decision, Lux Prize and internet trolls
Comments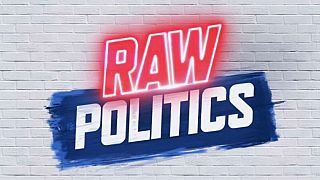 You can watch the full Raw Politics show in the video player, above. This is what was on Wednesday's programme:
Cabinet meets to discuss draft Brexit deal
Today's show was recorded before British PM Theresa May emerged to claim senior MPs had approved her Brexit plan. 
Nevertheless, the panel discusses the build-up to what was shaping up to be a defining night for May and Brexit.
Fending off internet trolls
The European Parliament held a debate today to discuss ways to defend against foreign interference in the EU elections being held next year.
Lux Prize
A film highlighting environmental activism was picked as the winner of the Lux Prize at the European Parliament.