'Government is on verge of total surrender in Brexit negotiations,' says Boris Johnson
Comments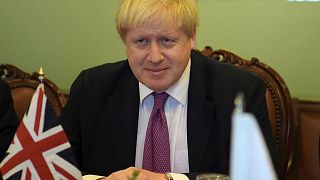 Former British foreign minister Boris Johnson said on Sunday the UK government was "on the verge of total surrender in Brexit negotiations".
He made the comments in his weekly column in the Telegraph newspaper, accusing Prime Minister Theresa May of forcing through a deal that would keep the country locked in the EU's customs union.
Even if May's cabinet mutinied against her plans, it would make little difference because the ambition was to remain "in captivity", he added.
"I want you to savour the full horror of this capitulation ... we are on the verge of signing up for something even worse than the current constitutional position. These are the terms that might be enforced on a colony."
It came days after British minister Jo Johnson, Boris' brother, quit the UK government, calling for the public to have fresh say on Brexit.
Jo said that Boris, who led the Leave campaign, was "as unhappy with the government's proposals as I am".