Raw Politics: Voices at Irish border, EPP conference, Macron backlash
Comments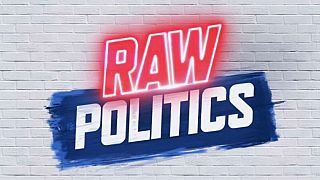 This Thursday on Raw Politics:
Polish independence march cancelled amid security concerns:
Poland will be celebrating a century of independence this weekend. Last year, 60,000 people were in attendance at a march organised by nationalists, with some chanting calls for a "white Europe". The march this year has been cancelled amid security concerns.
French President Macron faces backlash before armistice celebrations:
French President Emmanuel Macron has faced backlash over his plans to commemorate Philippe Pétain. Pétain led the French to victory at the Battle of Verdun in the First World War but subsequently collaborated with the Nazis during the Second World War.
Voices at the Irish border:
As Brexit negotiations continue, the Irish border has remained the key stumbling block. Euronews' Meabh McMahon travelled to the border to talk to locals about how they are feeling, putting a human face on the political conversation.
Other topics discussed in this episode include MEP Manfred Weber's successful bid for EPP candidate for European Commission president and US President Donald Trump's attacks on the media, with guests including MEP Jasenko Selimovic, Politico's Lilie Bayer and MEP Jasenko Selimovic.