Google to revamp harassment policies, says CEO
Comments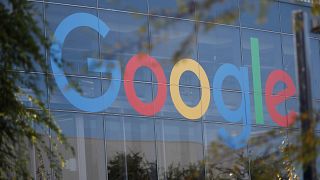 Google is revamping its sexual harassment policies, according to a memo sent to employees on Thursday by Google CEO Sundar Pichai.
The change follows massive protests last week in which thousands of Google employees walked out of their offices, as part of a global protest organised in response to a bombshell report from the New York Times.
The report detailed how Google had shielded executives accused of sexual misconduct in the past.
According to the New York Times report, Google gave the creator of Android mobile software, Andrew Rubin, a "hero's farewell" when he left the company in October 2014, praising him and giving him a $90 million (€78 million) exit package. 
What Google failed to make public at the time was that an employee had accused Rubin of sexual misconduct. The woman said Rubin had coerced her into performing oral sex in a hotel room in 2013, according to two company executives with knowledge of the episode who spoke with the newspaper. 
"We recognise that we have not always gotten everything right in the past and we are sincerely sorry for that. It's clear we need to make some changes," Google CEO Pichai wrote in the email on Thursday. 
In the note, Pichai shared Google's comprehensive plan to improve its response to sexual harassment. 
First, Google plans to make arbitration optional for individual sexual harassment and sexual assault claims. The company also says it will provide "more granularity" around sexual harassment investigations and outcomes at the company as part of its "Investigations Report."
Pichai also said Google will "revamp" how it handles concerns from employees in three ways; overhauling reporting channels; updating and expanding mandatory sexual harassment training; and recommitting to company-wide objectives and key results (OKR) around diversity, equity and inclusion again in 2019.
Google is one of the world's most profitable multinational technology companies. Based in Menlo Park, Califonia, Google specialises in Internet services such as advertising, search engines and cloud computing. It is also one of Silicon Valley's leaders in both hardware and software products.
With 80,050 employess (Q1 2018), Google has a market cap of over $748 billion (€656 billion).