Watch: Can you relieve anxiety in a 'smash' room?
Comments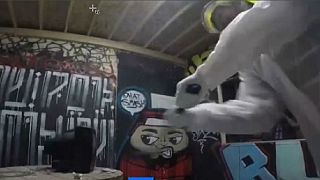 A new so-called "rage room" has opened at a 'smash house' in Utah to help relieve tension. 
People can choose a weapon, such as a baseball bat, and smash objects such as bottles and TVs. 
While users herald it as an instant stress relief, others such have criticised it. 
An article in Psychology Today has said the rooms condition people to become aggressive when anxiety levels rise.