Brexit jargon busting — key phrases explained
Comments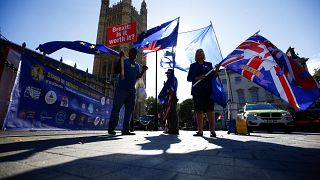 As the European Council summit drew to a close on Thursday, the Brexit was the main subject on everyone's lips.
Several words and phrases were banded around as leaders thrashed out an exit deal for the UK, or lack thereof.
Do you know your backstop from your soft Brexit? If not, Euronews' Brussels correspondent Shona Murray takes you through some of the most important terminology.