Thousand year old Mayan-style text goes on display in Mexico City
Comments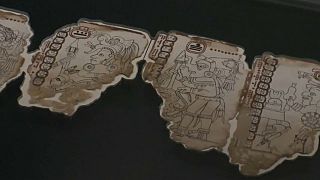 A Mayan calendar-style text dating back almost 1,000 years has been put on display by a museum in Mexico City.
It is the oldest legible pre-Hispanic document on the American continent, made between 1021 and 1154 AD.
The text contains a series of observations and predictions related to the astral movement of Venus.