Raw Politics: pushing on with FYROM name change despite referendum setback
Comments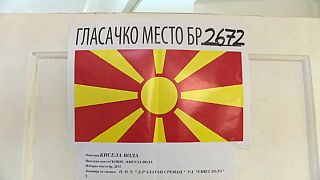 The Former Yugoslav Republic of Macedonia's prime minister is vowing to move forward with a name change for the country despite a disappointing vote Sunday.
With just 37 per cent turnout, the vote failed to meet the threshold of 50 percent and is largely seen as a defeat for the West.
Of those who did vote, 91 percent voted in favour of joining the EU and NATO, although membership of both is only possible if FYRO Macedonia becomes North Macedonia.
The results prompted celebrations from the Prime Minister.
He says he'll push the results through parliament, where he needs two thirds majority.
However the opposition, which called for a boycott, is also claiming victory.
Raw Politics' Tesa Arcilla and Darren McCaffrey discuss the latest with Slovenian MEP Alojz Peterle and Dutch MEP Sophia In 't Veld.