Kanye West changes name to 'Ye'
Comments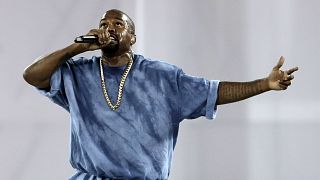 The US rapper and husband of reality star Kim Kardashian has announced he is changing his stage name to "Ye".
The 41-year-old revealed the change in a post on Twitter Saturday night, saying "the being formally known as Kanye West — I am YE".
The announcement came on the eve of the expected release of his ninth album 'Yandhi'.
'Ye' is also the name of his eighth album, which was released in June.
At his listening party for the record, West told radio host Big Boy that the name had religious significance to him.
"I believe 'ye' is the most commonly used word in the Bible, and in the Bible it means 'you,'" he said. "So I'm you, I'm us, it's us."
The musician and fashion designer joins a roster of other artists who have changed their names after achieving career success. Rapper Sean Combs has famously changed his stage name five times, from Puff Daddy to P Diddy, Diddy, Swag and Brother Love.
In the nineties, the singer Prince changed his name to an unpronounceable symbol during a contractual dispute with his record label, but began referring to his original name again from 2000.