Chilean construction workers relieve stress with percussion
Comments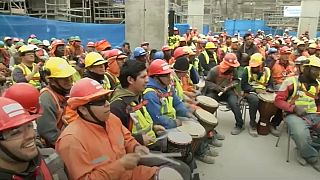 Chilean construction workers say they gained a "sense of belonging" thanks to a group drumming session.
The event was organised by the builders' trade association and led by prominent percussionist Pedro Greene..
The jam session was well received, with the labourers saying it alleviated the mental stress of their work.